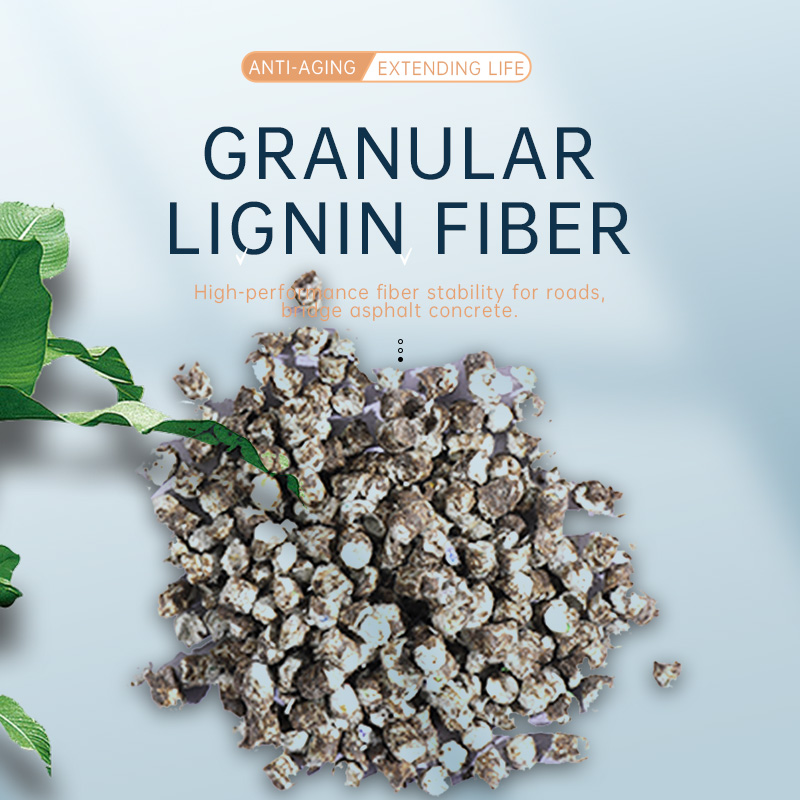 My company research and development of granular lignocellulose made of pure flocculent fiber by physical action of high quality and purity of granular lignocellulose. The main mechanism is that fiber makes asphalt firmly form a layer of asphalt film on the surface of aggregate, and because of the action of fiber makes the layer of asphalt film thicker, thus greatly improving the anti-aging ability of asphalt layer, greatly prolonging its service life. Road fiber is suitable for SMA asphalt pavement, fiber reinforced asphalt pavement, open graded or pervious asphalt pavement cement pavement cover, pervious asphalt mixture.
Application field:
1. Formula One racing track.
2. Anti-skid surface of expressways, urban expressways and trunk roads.
3. High cold area, prevent shrinkage cracks.
4. Airport runway, overpass, ramp.
5. Road sections with heavy traffic, heavy loads and overloaded vehicles.
6. Pavement and parking lot in hot and rainy areas.
7. Bridge deck paving, especially steel deck paving.
8. Bus lanes on city roads.
9. Intersections of urban roads, bus stops, parking lots, freight yards, and port quays.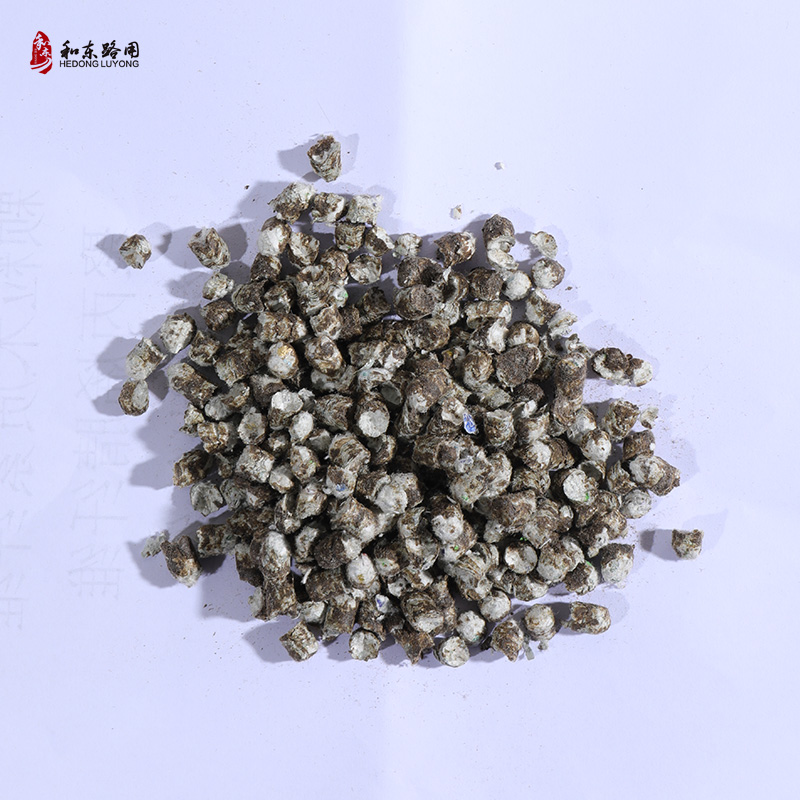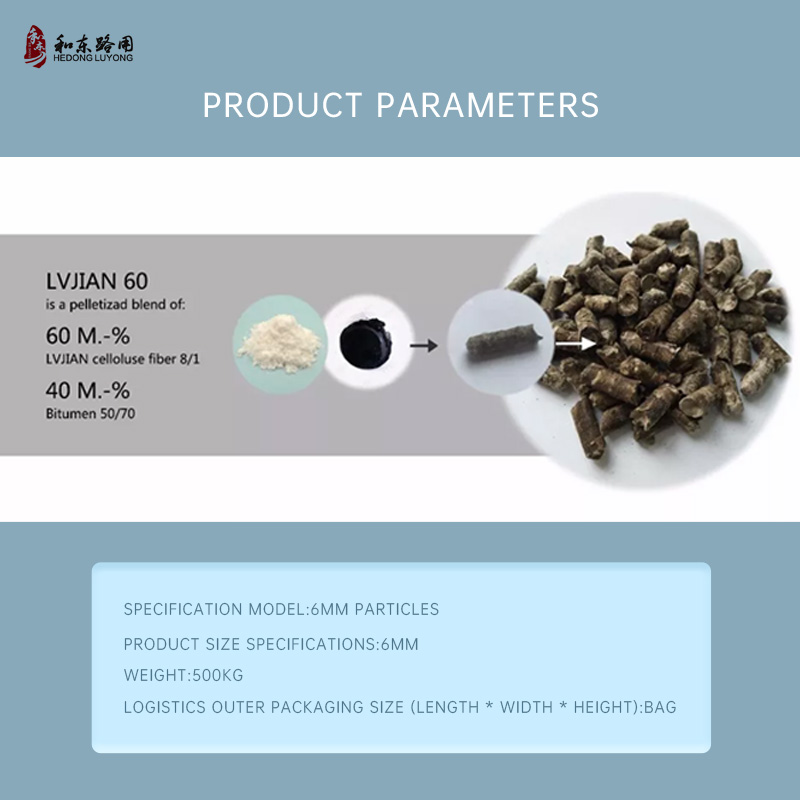 Features and advantages:
1. Accurate feeding, particle fiber can be normally used quantitative small packaging, according to the amount of customization, so that manual batch intermittent feeding can be used.
2. Meet environmental protection requirements. Flocculent must be machine feeding, there is unpacking cost, easy to dust and other shortcomings, granular to overcome the above shortcomings.
3. The performance indicators are stable. Granular fiber ingredients are more reasonable, is improved on the basis of flocculent, its parameters are more stable, especially the oil absorption rate is more stable, in line with the construction of the use of specifications.
4. Convenient transportation, turnover, storage more convenient. Because the density is greater than flocculent fiber, can save 50% space or site.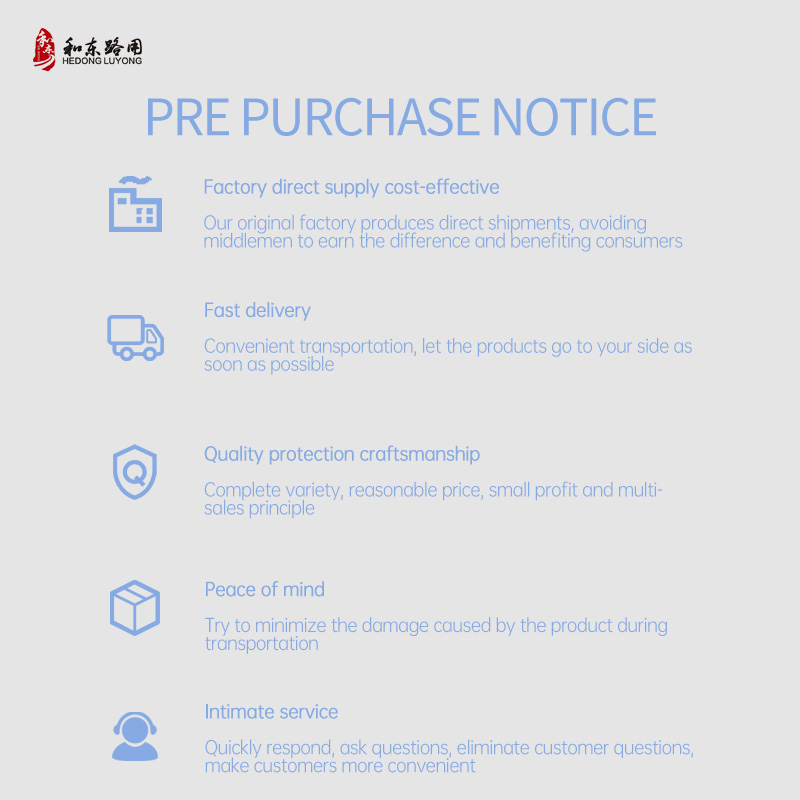 Chengdu Hedong Luyong Building Materials Co., Ltd.headquartered in Chengdu, China, is mainly committed to the research, development and application of engineering materials for highway and municipal engineering. Under the guidance of well-known experts and scientific research institutions at home and abroad, the introduction of advanced equipment, the development of granular wood fiber, anti-rutting agent, warm mix agent and other new high-tech road products, and in Batao, Lanhai, Banan, Renmuxin, Xiaolong, Yashi and other dozens of high-speed projects have been successfully applied. To "create value for customers" for the purpose of the company, to "professional, focus, concentration" for the enterprise development concept, has become a well-known brand of engineering materials in China.
Contact Person:Jiang Huizhong
Email:HuizhongJiang72730@gmail.com 1073388973@qq.com
Disclaimer: This article is reproduced from other media. The purpose of reprinting is to convey more information. It does not mean that this website agrees with its views and is responsible for its authenticity, and does not bear any legal responsibility. All resources on this site are collected on the Internet. The purpose of sharing is for everyone's learning and reference only. If there is copyright or intellectual property infringement, please leave us a message.